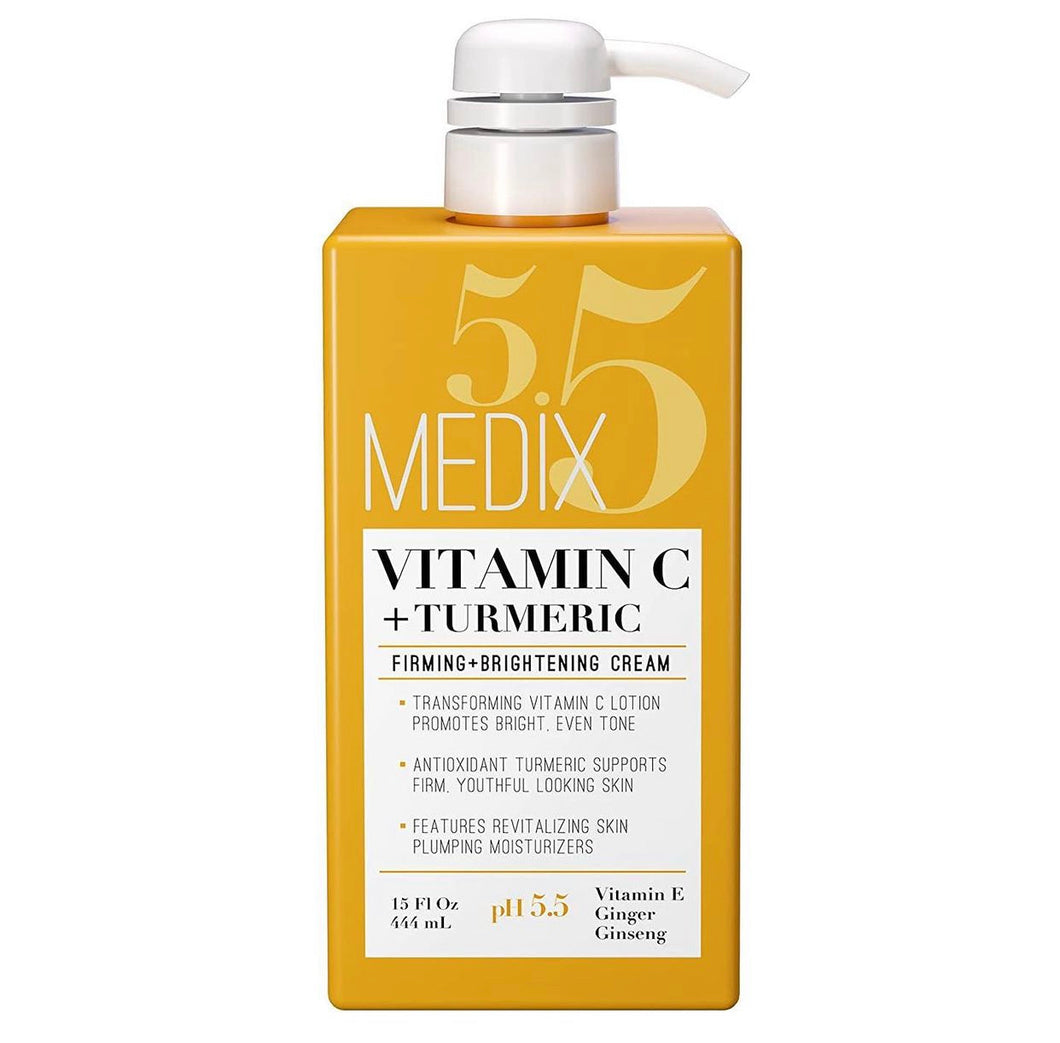 Medix 5.5 Vitamin C + Turmeric Cream
Regular price ₦20,000.00 Sale
If your skin is dry, acne-prone, wrinkled, generally lacks luster then it is time to learn about pH balances and their effect on your skin. The key to beautiful skin is to maintain a healthy skin barrier with a pH of 5.5. Medix 5.5 promotes smooth, firm, healthy looking skin by reducing the look of tired sagging skin while restoring youthful suppleness and firmness.  

Medix 5.5 Vitamin C + Turmeric Cream is available in Lagos, Nigeria. 
Medix 5.5 Vitamin C cream is the perfect combination of anti-aging ingredients with natural antioxidants. Vitamin C lotion helps promote even skin tone. Natural Ferulic Acid is a powerful antioxidant that targets sun damaged skin.

Antioxidant Turmeric supports firm, youthful looking skin while helping hydrate and moisturize dehydrated dry skin. Features revitalizing skin plumping moisturizers.

This supersize 15oz cream with Vitamin C can be used to improve your skin appearance on your face, around your eye, neck, dcollet, hand and body. Safe for all skin types, including oily and sensitive skin.

This moisturizing cream also contains other great natural ingredients such as shea butter, aloe vera, and natural extracts such apple, sunflower, and rosemary. These ingredients hydrate and moisturize to help leave your skin feeling smooth.
Free from: Parabens, Alcohol, Animal-Derived Ingredients, PEGs, Formaldehyde,Sulfates, dyes, Triclosan, Propylene Glycol, Mineral Oil, and Talc.
Medix 5.5 Vitamin C + Turmeric Cream is now available in Nigeria