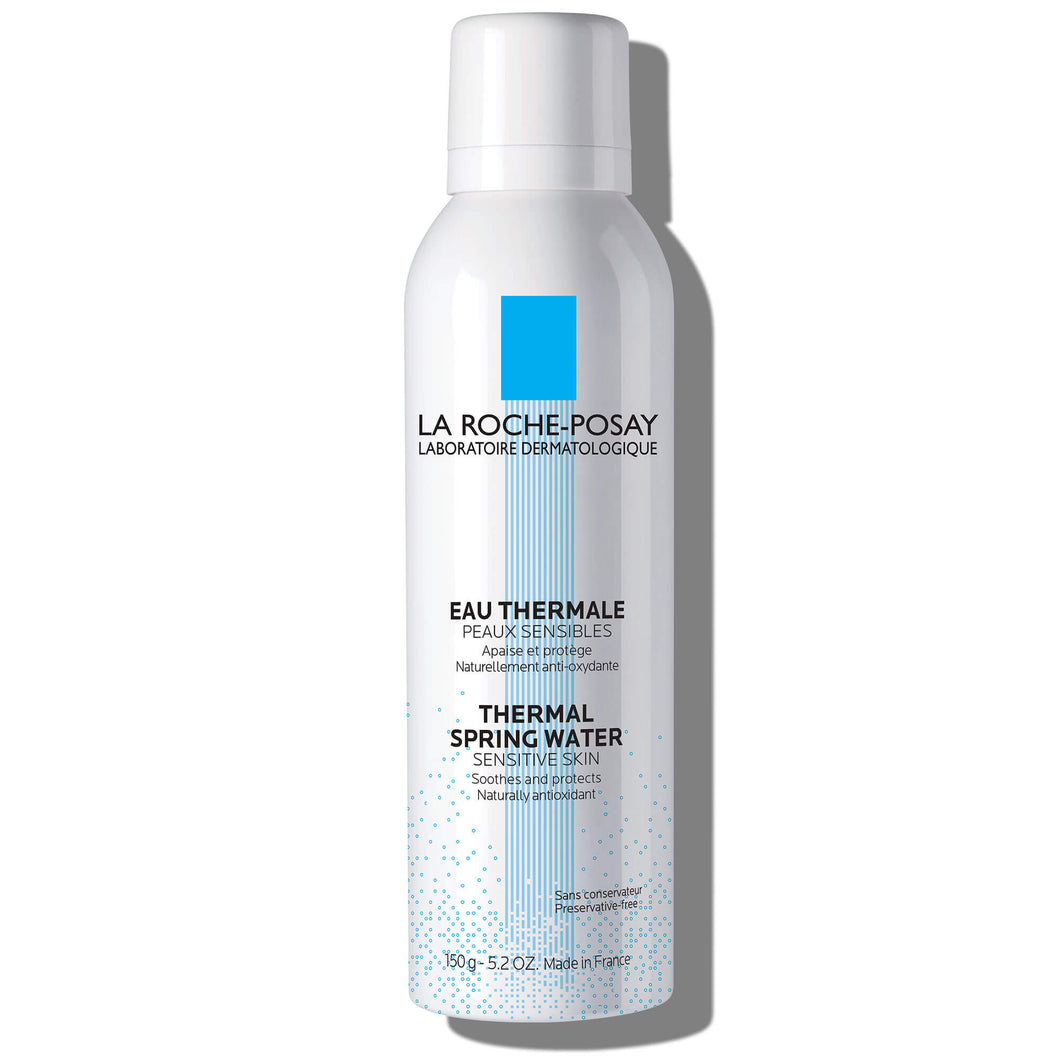 LA ROCHE-POSAY Thermal Spring Water 150ML
Regular price ₦17,000.00 Sale
A fine micro-spray to gently soothe, refresh and soften sensitive skin. Suitable for the whole family, including babies. Also available in a handy 50ml travel and nappy  bag size
SPECIFICALLY FORMULATED FOR:
Specifically formulated for daily use for all types of sensitive skin. Can be used to gently cleanse sensitive baby skin including the delicate skin around the nappy area
ACTIVE:
Enriched with La Roche-Posay Thermal Spring Water
Anti-oxidant, anti-irritant and anti-itching
DERMATOLOGICALLY TESTED:
La Roche Posay Thermal Spring Water has been through rigorous dermatological testing to ensure it is suitable for use on even the most sensitive skin. 9/10 dermatologists would recommend La Roche-Posay*.
MINIMALIST HYPO-ALLERGENIC FORMULA
The minimalist formula contains no preservatives, no parabens, no fragrance, no alcohol, no colourants and no lanolin. It is 100% hypoallergenic and its unique hermetic packaging ensures that the product stays uncontaminated throughout its use
SUSTAINABILITY COMMITMENTS
The environment, our commitment from source.
OUR PURE AND PROTECTED THERMAL SPRING WATER.
Optimum protection. The La Roche-Posay spring water is over 1700 years old. It is protected from any types of pollution after it reaches the surface until it is used for spa therapy purposes.
MORE ENVIRONMENTALLY- FRIENDLY PACKAGING.
More recycling. We favour use do `recycled raw materials and easily recycled packaging.
Fewer materials. We use cardboard packaging tailored to size to avoid bulky secondary packaging, sourced from 100% sustainably managed forests (FSC - Forest Stewardship Council - certified cardboard).
MORE ENVIRONMENTALLY- FRIENDLY PLANTS.
An ambitious agenda. 100% ISO 14001 certified plants committed to ambitious objectives in the areas of waste management, water saving and reduced CO2 emissions (more than 50% by 2015, compared to 2005).
Renewable energies. 1000 tons of CO2 emissions avoided each year thanks to our geothermal program.