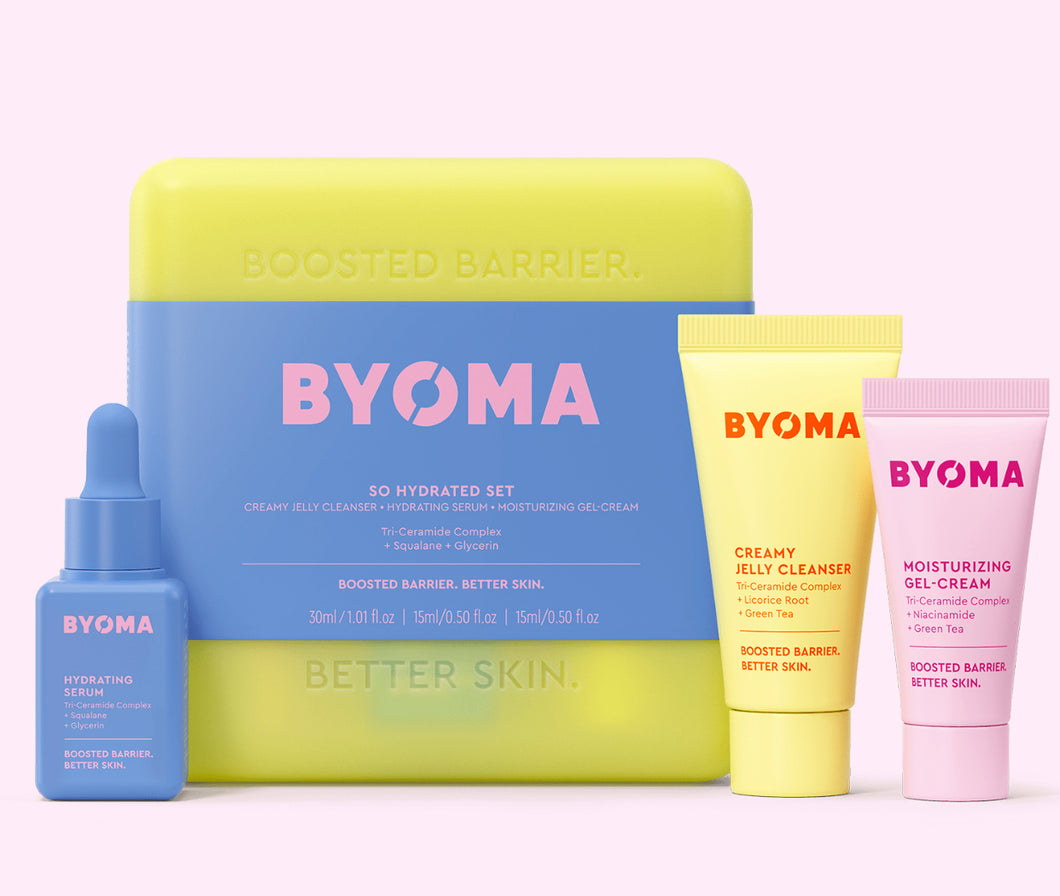 BYOMA so hydrating set
Regular price ₦20,000.00 Sale
MINI CLEANSER, MIN GEL CREAM & MINI HYDRATING SERUM

Meet our trio of dermatologist approved hydrating essentials for every face, every day. With TRI-­CERAMIDE COMPLEX (ceramides, cholesterol, fatty acids), to strengthen your skin barrier, these are the building blocks for the ultimate skincare routine giving hydrated, dewy results.
Our daily Creamy Jelly Cleanser is super hydrating and pH-balanced with antioxidant-rich LICORICE ROOT and GREEN TEA to hydrate and brighten, leaving skin refreshed, clean and makeup-free. Our ultra-lightweight, moisture-boosting Hydrating Serum is enriched with a powerhouse pairing of SQUALANE and GLYCERIN to prevent water loss for effective, long-lasting hydration. Deeply hydrating, lightweight gel-cream with NIACINAMIDE and GREEN TEA to help brighten skin and reduce redness while supporting skin barrier function for healthy, hydrated skin.
All products are dermatologist tested and approved, soap-free, non-comedogenic, alcohol and fragrance-free, vegan and cruelty free.